Ink & More for the Epson 4800 Printer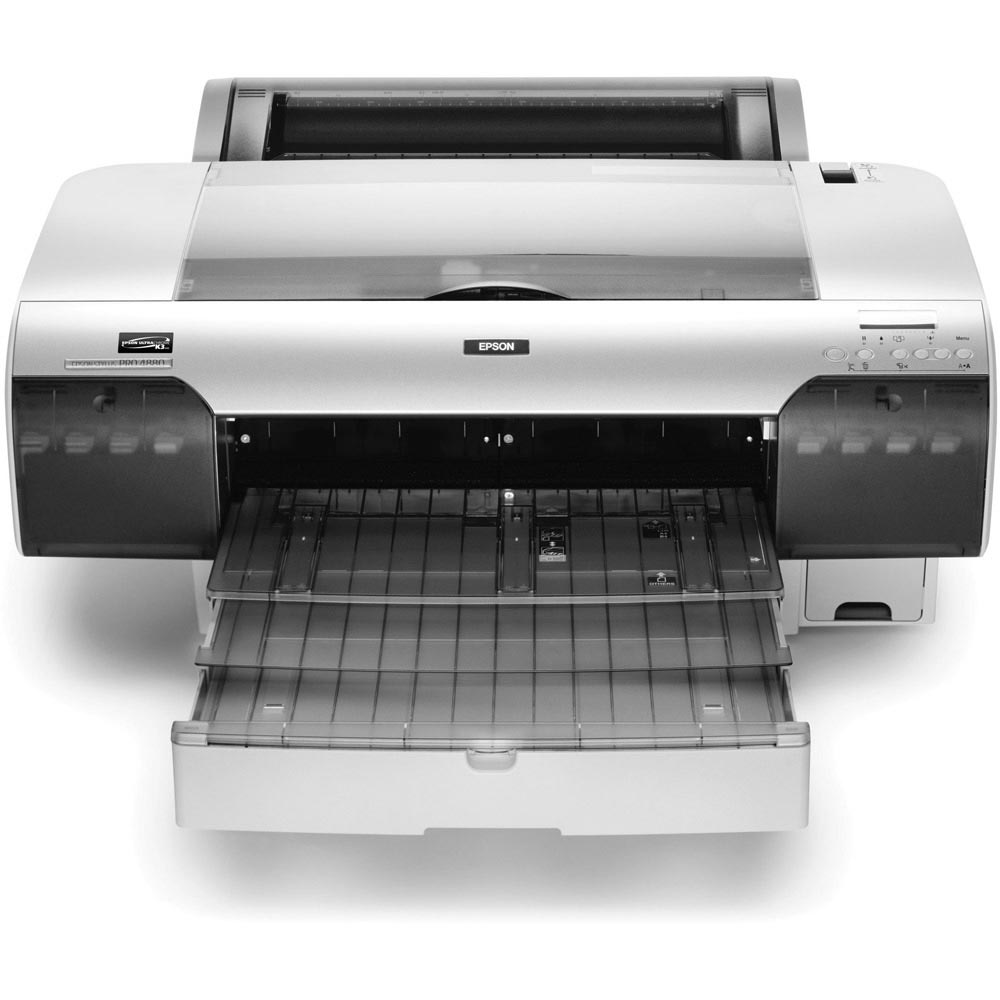 Epson 4800, 4880 are different generations of the same 17″ printer. They are built well. The other benefit of these printers is that they are desk mounted rather than stand mounted. You can easily stack several on a rolling restaurant style wire rack system, and run a small print shop in a compact space. At Cone Editions Press we run three printers on one rolling rack. We even have room on the top shelf for our 17x22 paper boxes.
To find ink for this printer scroll down to "Type of Ink" on the left and select the ink you want. You can also drill down further by choosing what specific "Product Type" you want like "Ink Set" or "Bottle of Ink".