Piezography K7 HD / PiezoDN: Selenium Tone, 350ml, Set of 9 Inks (matte & glossy with HD options)
Piezography K7 HD / PiezoDN: Selenium Tone, 350ml, Set of 9 Inks (matte & glossy with HD options)
SKU: PZK7-SEL-350-SET9HD
---
Piezography K7 HD Set 9 (HD matte & glossy) is a K9 ink set (shades 1-7) with Ultra HD™ matte and HD photo blacks and Piezography GO. It is designed for use with nine ink slot printers. These are the R3000, Pro 3800/3880, Pro 7890/9890, SureColor P-600, P-800.
This set includes the new Ultra HD™ Matte Black that increases dMax to the highest in the entire industry. Epson MK and regular Piezography MK can reach no more than 1.64 on the highest quality media. Piezography Pro Ultra HD™ is a new generation of nano-carbon black ink that can reach 1.84 for nearly a full stop increase in dynamic range! New profiles for this ink set were produced in November, 2017. The dMax is remarkable!

In addition to printing both matte and glossy Piezography K7 prints, this ink set can also be used to make digital negatives with the PiezoDN Software system.
This set can be used in printers with 11 ink channels in which only 9 of the ink channels are operable. In this case additional PiezoFlush should be purchased to keep non-operating print head channels from over-heating and affecting adjacent working channels. We offer a Piezography media profile re-mapping service to map out non-operating channels in printers. This allows you to use a printer with permanently clogged channels, or aquire a potentially free printer that is no longer useful to someone printing color.
Piezography Selenium is one of Jon Cone's favorite ink sets. His professor at Ohio University, Arnold Gassan, encouraged Cone to study the chemistry of photography. His insistence that Cone make his own chemistry, fully understand the zone system, and become a skilled practitioner of the darkroom was very influential in Cone's later work as a development printmaker. They reconnected when Gassan very ill in his later life reqiured some help in his digital archives. Cone asked Gassan to provide the definitive short-bath Selenium toned print on his favorite Ilford fiber based paper. That print was used for the *ab values to formulate Selenium inks.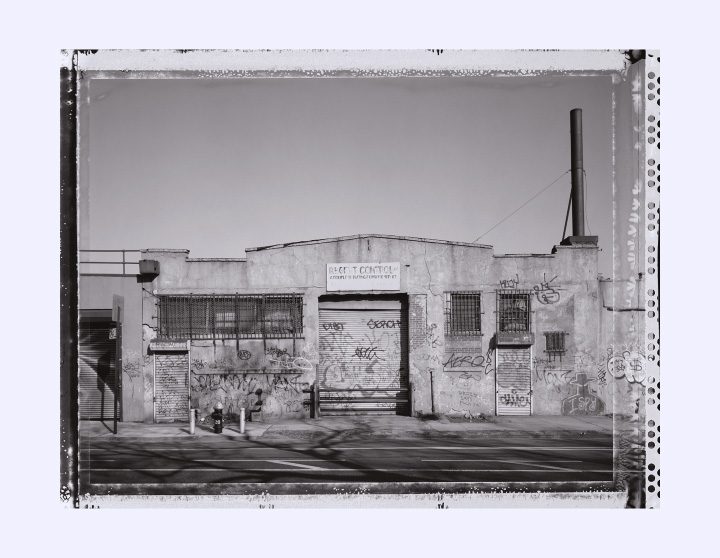 Soft proof:
Selenium K7on Epson Exhibition Fiber
As for its final color in glossy printing, on Epson Exhibition Fiber paper it's very reminiscent of Ilford fiber based... maybe even a dead ringer. Probably hard to get any more replicant than this combination. Not to ring the bell to loud, but this may be the best possible replacement for the actual short bath, selenium-toned, fiber based silver print.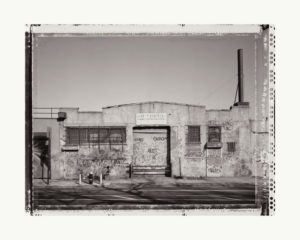 Soft proof:
Selenium K7on JonCone Studio Type 5
On JonCone Studio Type 5, the warmth of the paper brings that warm Agfa paper back into the picture.This ink is our number one selling ink because it is so representative of darkroom printing.
Soft proof:
Selenium K7 on JonCone Studio Type 2
This ink set is designed to be used with the Piezography media profiles and QuadTone RIP. Please see the Instructions tab for a full explanation of its use.
Soft proof:
Selenium K7 on Hahnemuhle Photo Rag
You can expect to reach a dMax of 1.65 on matte papers such as JonCone Studio Type2 and Hahnemuhle Photo Rag. When glossy printing according to our directions you can reach dMax levels as high as 2.80. Piezography Glossy produces a finish in which you will not be able to tell where the inks end and the paper begins. When used as directed, it produces a uniform surface without any gloss differential nor bronzing.
This ink set can also produce the highest standard digital negatives with the optional PiezoDN software. Using multiple shades of black ink produces tens of thousands of more gray levels than when using color inks to produce digital negatives. You'll benefit by the same higher acuity, smoothness of tone, and shadow and highlight detail that Piezography inks give to printing. With PiezoDN software, you can expand the the dynamic range of your medium in the same way Piezography expands the dynmaic range of fine black & white printmaking.
What's Included:
You get a set of eight bottles of ink including Ultra HD™ matte black, HD photo black, the Gloss Overprint, and shades 2 through 6.
Compatibility:
Piezography K7 and K6 inks are compatible with both matte and glossy (including baryta) papers.
To use with matte papers, the Matte Black shade 1 must be used.
For printing on glossy or baryta papers, the Photo Black shade 1 must be used.
After printing on a glossy or baryta media, a second overprint of Piezography Gloss Overprint is requried according to our instructions in order to equalize all gloss differential, bring out shadow detail, and eliminate bronzing.
Piezography inks are intended for use with Piezography .iquad curves and the QuadTone RIP when used as instructed inthe NEW Piezography Manual which can be found in our Instructions tab.
There are many different configurations of ink available according to printer model and your intended use.
If you are buying an optional HD version of an ink set it may require the purchase of Piezography Professional Edition software in order to make your own custom curves. Where this is not mandatory with the Piezography Pro HD Photo Black, it is mandatory with the Piezography Pro Ultra HD Matte Black.
Please review the detailed description to make certain you are buying a system according to your intentions and needs.
Attributes:
Printer Model

SureColor P600

or

SureColor P800

or

Stylus Pro 3800

or

Stylus Pro 3880

or

Stylus Pro 4900

or

Stylus Pro 7890

or

Stylus Pro 7900

or

Stylus Pro 9890

or

Stylus Pro 9900

or

Stylus Pro 7700

or

Stylus Pro 9700

or

Stylus Photo R3000

Printer Brand

Epson

Bottle Size

350mL(s)

Ink Type

Pigment

Product Type

Bottle Sets (no carts)

Color Position or Shade

Full Set

Ink Brand

Piezography Selenium

Gloss or Matte Compatibility

Matte and Glossy Printing

Brand

Piezography

Piezography Ink Set Configuration

Piezography K7 Set

PiezoDN Digital Negative Compatibility

PiezoDN Ready
This is a preview of the recently viewed products by the user.
Once the user has seen at least one product this snippet will be visible.
Recently viewed Products