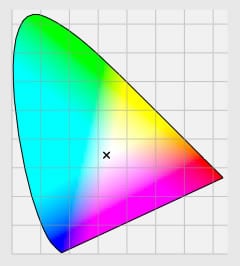 Custom ICC profiling Service
SKU: Custom-ICC-Profile
---
To have a custom profile made you must print five target images with the printer, ink, and paper you wish to have the profile made for. It is very important that the target images are printed with absolutely NO color management and with the highest quality settings. Please read the instructions below carefully in order to get an amazing profile from us.

1. Download the custom ICC profile swatches here: http://www.inkjetmall.com/DTP-70-ICC.zip

2. **** You WILL NOT be using Photoshop to print these targets. Please proceed to step 3.****

3. Download and install Adobe Color Print Utility here: https://helpx.adobe.com/photoshop/kb/no-color-management-option-missing.html

4. After installing Adobe Color Print Utility, open it, and go to File>Page Setup.

5. Set the page setup to be your paper size oriented in portrait mode. (You should be using Letter sized paper.)

6. Open the first file of the unzipped swatch set (3000Patches-DTP70 1.tif).

7. Got to File->Print

8. Select the printer you will be profiling.

9. For Epson printers, select "Last Used Settings" under the Presets menu.

10. Now go through and set the desired printer resolution/media-type/speed you need for your specific paper. For matte papers we suggest Velvet Fine Art or Hotpress Bright as a media type, 2880dpi, and UniDirection printing (High Speed OFF).

11. Click Print.

12. Open the next swatch file and go directly to File->Print, all the settings should be set to "Last Used Settings" aka your first swatch print settings.

13. Click Print.

14. Repeat steps 12 and 13 until all sheets are printed.

15. Put a slip sheet between each printed target (plain copy paper works well) and put the three printed targets in a cardboard sandwich to protect them from getting bent in shipping. Tape the corners of the cardboard to hold the prints inside nice and flat, so they don't slide around and scuff the printed surface.

16. Mail to InkjetMall, c/o Custom Profiling, 17 Powder Spring Rd, Topsham, VT 05076

17. Include your desired printer profile names (we will provide names in standard format if the desired names are not included) along with the email address to send the completed ICC profiles to.

18. We send both a complete custom ICC profile along with an i1Profiler environment with all measurement data included just in case the profile needs to be rebuilt or edited with different characteristics in the future.

For any questions with your order email [email protected].

Note: All orders must be paid in advance prior to gaining support. Refunds are available less a $25.00 fee.
This is a preview of the recently viewed products by the user.
Once the user has seen at least one product this snippet will be visible.
Recently viewed Products
What's Included:
You get one custom ICC profile made from the printed test targets that you supply to us, according to our instructions.
Compatibility:
Attributes:
Product Type

Service

or

Software

Brand

Vermont PhotoInkjet
There are no accessory products.