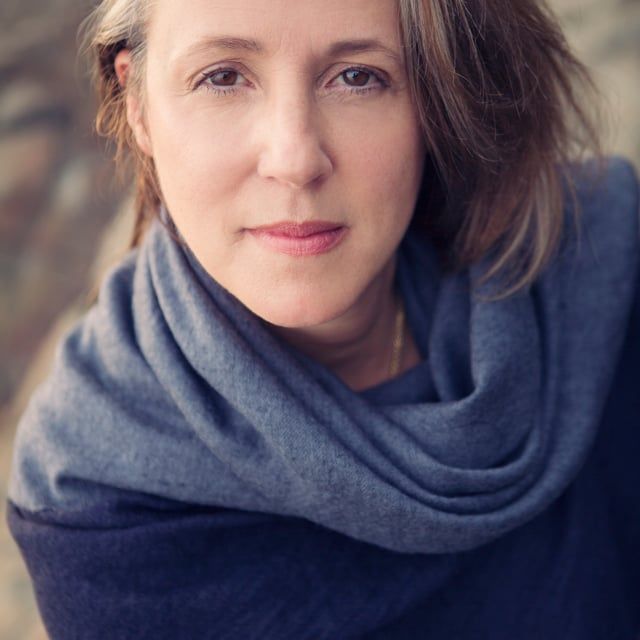 Pam Heemskerk is an American photographer and poet living in rural Maryland where she writes, makes her work and teaches. Using a variety of photographic tools, including digital, film, instant, and found family images, she explores different ways of seeing the geography of human experience as reflected in the land, people, and objects that surround her. The narratives that often appear in her work deal with her desire for connection to self and to the world. Fascinated with the handmade book, she works to blend image and the written word into unique book structures. She teaches book-arts and photography at the Frederick Book Arts Center. Pam is a graduate of the Maine Media College MFA program and a 2018 Critical Mass 200 finalist.
Photo by Amy Parrish, 2018
Photographs & the Handmade Book Workshop with Pam Heemskerk
In this four-day workshop students will explore the possibilities of the handmade book. This course will provide instruction, demonstrations, and talks on an array of book structures.
Workshop Dates: 

February 17th to 20th, 2020
Fee: $1,500

Length: Four days

Location: Cone Editions Press, Vermont. 

Includes: All material costs. 

Maximum attendees: 6
---
The approach is to teach you from start to finish how to design and select materials, edit and sequence imagery, and to make a book that furthers the narrative content of your work.  You will be introduced to a structure a day, learn how to make a mockup, and have plenty of studio time to work on your own version.   This course will set you up to work confidently at your studio in four basic structures that are the foundation of bookbinding.   
This is an all levels class.  The beginner will have enough support to dive into the book making process.  More advanced bookbinders will have the opportunity to experiment with these structures with ample studio time to experiment and discover new possibilities.  All students will need to have photographic or print based material that has a narrative, visual or storyline that is in development.  We will be working on editing, sequencing and pacing of these images in the book form.  You will be asked to bring this content to class already printed, in multiples and different sizes so you have enough to work with throughout the week.   Cone Editions will also provide on-site and in class printing on two types of paper. Other paper can be purchased as in stock. You will need to be prepared to bring basic bookbinding supplies with you to this workshop.  A class list of supplies to bring with you will be provided.
Day One:
Introduction to the handmade artists book  
Presentation of artists working in the medium
Parts of the Book, Tools, Equipment
Determining Paper Grain
Demonstration:  Basic Accordion Structure
Studio Time
Day Two:
Talk: Project Planning Part 1:
Choosing materials and methods for your project 
Demonstration:  Accordion: Concertina Spine, Slip Spine, Hard Cover and Adhesives
Studio Time 
Day Three:
Talk:  Project Planning Part 2: 
Form, pacing, sequencing, editing
Demonstration: Single, Double Pamphlet Structure and Sewing Multiple Signatures 
Paper Cover Possibilities 
Studio Time
Day Four: 
Demonstration and Discovery of One Page Books
Map Folds, Portrait and Landscape Folds and Covers 
Studio Time
Together, fold an Origami box out of paper 
Share work and feedback with group
LOCATION AND HOURS:
The studio is located at 17 Powder Spring Road, Topsham, Vermont 05076. It is registered with Google Maps and you can trust Google directions to our studio. The studio is open to students, and instruction is provided from 10:00 AM - 4:00 PM. Your instructor sets time for demonstrations, lunch, critiques and clean up. On Wednesday we try to have a paella party in the Summer when weather permits. In the Fall we try to do something similar. But, we do keep the studio open later on Wednesdays. We also encourage sharing your work on Wednesday early evening. So plan for staying a bit later on Wednesday to share, eat, or get a bit more printing done!
TRAVEL: 
Our nearest airport (75 minutes) is Burlington International Airport (BTV) in Burlington, VT. Other airports are Manchester-Boston Regional Airport (MHT) (130 minutes) and Boston-Logan (180 minutes). There are car rentals as well as private taxis and shuttles between the airport in Burlington, VT and East Topsham. 
LODGING: 
The amount of lodging near us is very limited. You must make reservations early if you want to be within walking distance of our studio. There is a small B&B with friendly owners and excellent breakfast and 5 minute walk: http://www.vermontbackintime.info/
FOOD:
We provide a tasty and healthy lunch each day according to the questionnaire you are asked to fill out prior to your arrival. Coffee, espresso, and tea are all very important to us and is always available fresh. We have a refrigerator in case you need to bring things you would rather not be without.
For dinner, Vermont is known for its interesting and varied cuisine. Some of our favorites are close and others are not so close. 
Cancellation Policy: Because these workshops are small and your cancelling adversely affects the program, Cone Editions has both a very generous and a very strict cancellation policy.
We collect a deposit payment if you sign up more than 30 days in advance of a workshop. All workshops must be fully paid 30 days in advance.
If you withdraw more than 30 days prior to the start date of your workshop, all payments made will be refunded, minus a cancellation fee equal to 50% of the deposit.
If you withdraw between 30 and 15 days prior to the start date of the workshop, all payments made will be refunded, minus a cancellation fee equal to 50% of the workshop tuition, unless Cone Editions or you can supply a replacement, in which case you will receive a full refund minus a cancellation fee equal to 50% of the regular deposit amount associated with that workshop.
If you withdraw less than 15 days prior to the start date of the workshop you will receive no refund, unless Cone Editions or you can supply a replacement, in which case you will receive a full refund minus a cancellation fee equal to 50% of the regular deposit amount associated with that workshop
There are no exceptions to these policies and Cone Editions is not responsible for cancellations due to medical or other emergencies. Should Cone Editions have to cancel a workshop, all fees and deposits are refunded in full or may be transferred to another workshop within 12 months. Cone Editions is not responsible for reimbursement of non-refundable airline tickets in the event of a workshop cancellation. We strongly recommend that you purchase trip cancellation/travel insurance.
| | |
| --- | --- |
| Product Type | Workshop |
| Brand | Cone Editions |
| Workshop Dates | February 17th to 20th, 2020 |