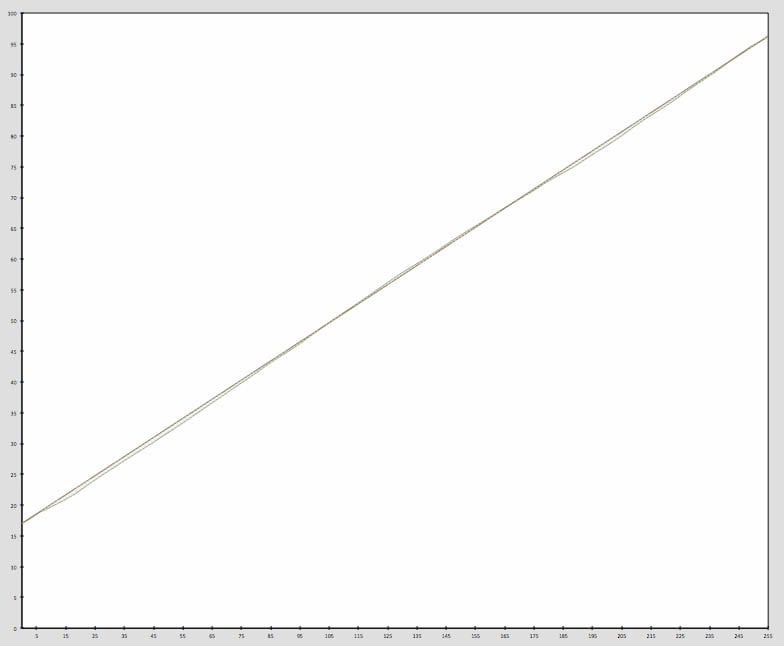 Custom Piezography profiling service
SKU: K7-custom-curve
---
If you think you need Piezography custom profiling please read this before we needlessly make them for you.
The majority of linearization drift is a result of either old ink, or ink that has not been shaken gently on a regular basis. One of the fastest checks on this is to remove the cartridges from the printer and shake them gently for about 5 to 10 seconds. Then reinstall the cartridges and perform 2-3 Power Cleanings on large format printers (17" and larger) or 2 head cleanings on 13" and smaller printers. The larger printers have long ink tubes and large dampers which can also contain settled inks. So you must perform Power Cleans (consult your printer manual.)
Before you invest in custom profiling, we want to make sure that your printer is in the condition you expect it is.
Piezography curves are designed and made with a 256 step gray target and result in the smoothest possible linearization. The use of 256 steps of gray are what produce the extraordinary shadow and highlight detail we produce. While it takes us a little longer to measure 256 individual gray patches, it is one of the most important parts of the process of high standard curve making.
You may wish to have a custom Piezography curve made if:
A printer is too far out of spec and does not produce a good result with Piezography curves.
As a printer's print heads begin aging the size of the drops produced is not always as accurate as intended.
A printer's print head has become too old to produce microdots.
The user wishes to print on a paper that has not been profiled.
The media manufacturers sometimes change their media coatings slightly, which changes the expected results of a "profile".
A user is in an unusually high or low elevation in comparison to East Topsham, Vermont (860 feet above sea level.)
A user may wish to have a perfected system for their particular printer (we now have discounted profiling for 3 or 5 papers).
Please download the custom profiling package before or after you make your purchase. It includes instructions. Remember to write your order number on top of the printed target!
Download the package by clicking here.
This is a preview of the recently viewed products by the user.
Once the user has seen at least one product this snippet will be visible.
Recently viewed Products
What's Included:
You get one custom Piezography .iquad file made from your target that you print according to our instructions.
Compatibility:
This is compatible with all supported Piezography printers. Check the instructions before printing your target. If you have a custom curves conversion in which we have re-arranged your inks layout or mapped out non-working ink channels, you will need a custom Master Curve that is not included with the download and target.
Attributes:
| | |
| --- | --- |
| Product Type | Service |
| Brand | Piezography |
There are no accessory products.