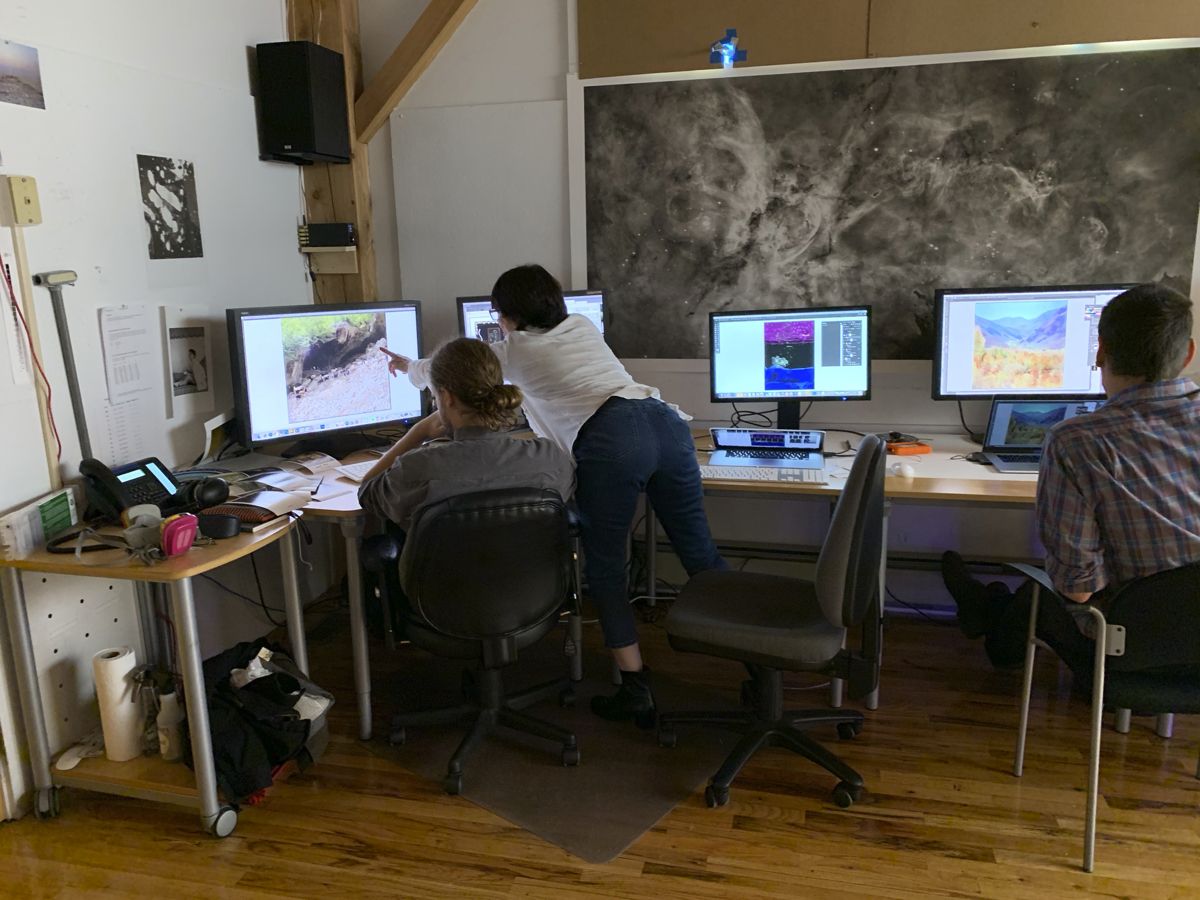 Your Time With Us
 You arrive on Sunday (preferred) to orient yourself to our studio and your residence (if you choose to stay in the residency attached to the studio).  If you fly into Vermont, you can rent a car, or we can help make arrangements for transportation. We'll have a meal together where we can discuss more about your project, intentions and expectations.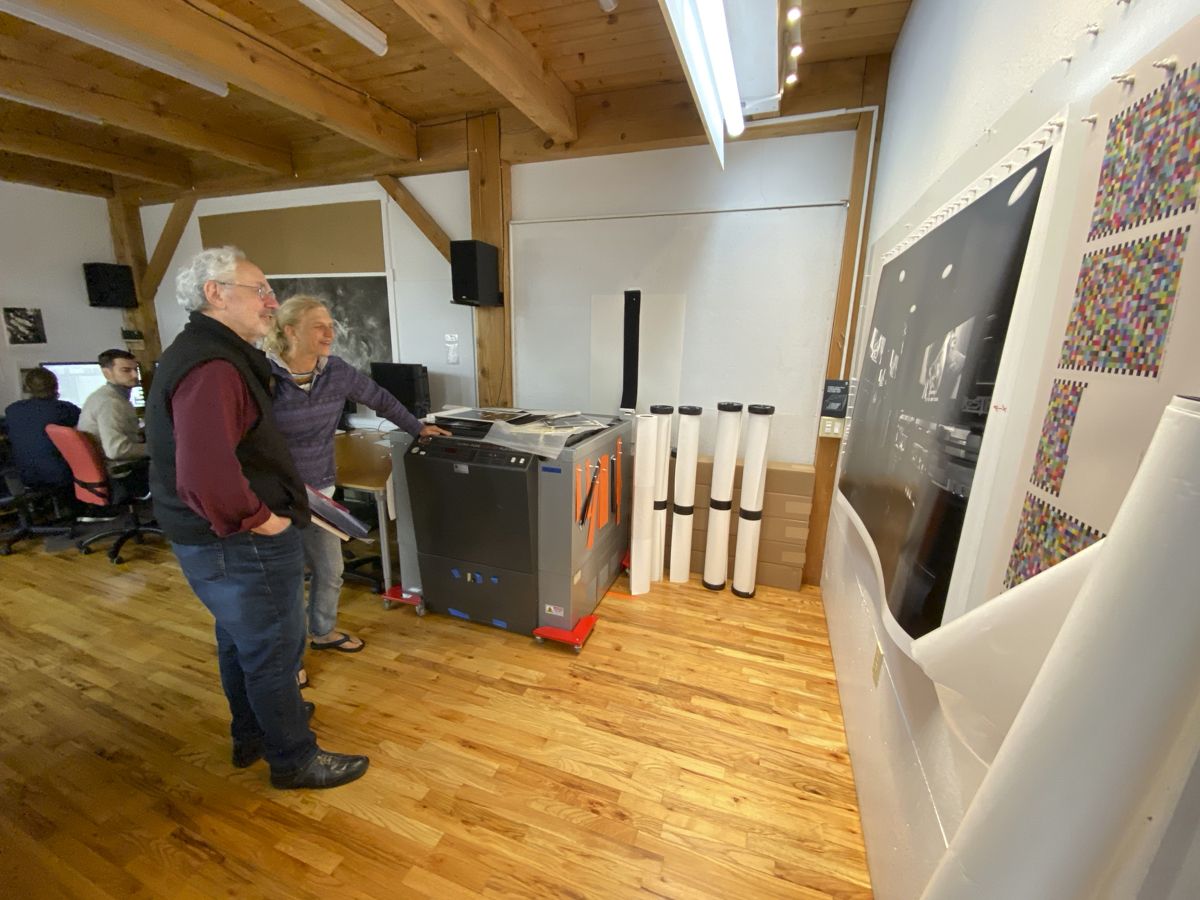 On Monday we begin work at 9am. Your studio schedule is 9:00am - 5:00pm Monday through Friday. If you're staying in the studio's residency, it includes its own kitchen and we'll be providing you with breakfasts and lunches. Dinners are just a short drive away. 
You're welcome to work on your files in the studio in the evening, but the printing will more than likely stop at 5:00pm each day.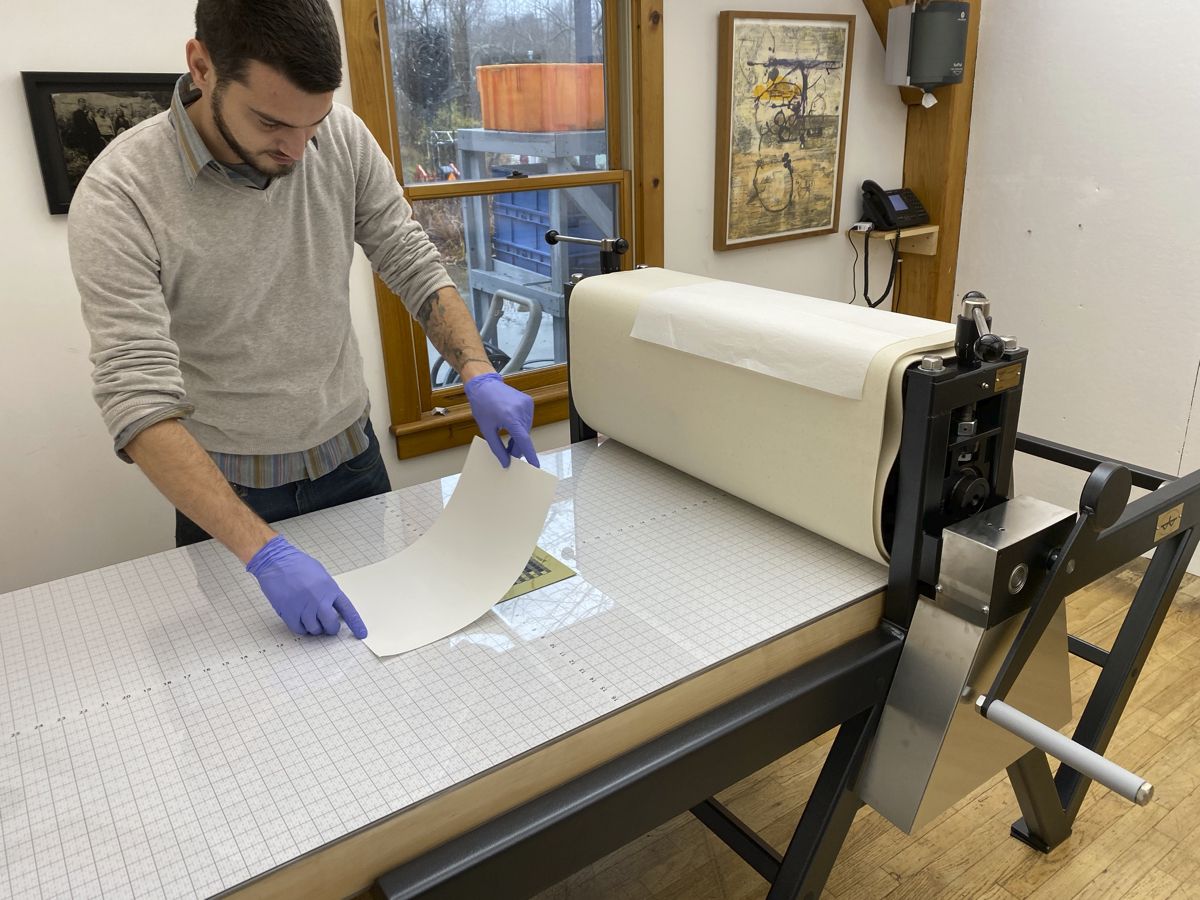 We'll see you off on Saturday if you're on a one-week intensive. For the two-week intensive you will have one weekend to yourself to explore the area or just stay put and enjoy the solitude.
Our studio residency is attached to the studio and includes a comfortable sleeping loft accessed from a traditional staircase, a bathroom with shower and tub, and a kitchen with table. There is a covered deck overlooking the snow fields (if you wish to brave morning coffee in the cold winter air). Further, there is an outdoor hot tub just off the deck that (we believe) is absolutely the best when it's cold and snowy outside.  
Cone Editions Press Winter Residency
This week long residency at Cone Editions Press allows you to work with the entire staff making prints in Piezography, Color Inkjet, Platinum Palladium Print, and Photopolymer Gravure. It's your week to learn as much as you wish and make prints using all of our resources. We're yours and you're ours for the week!
All four sessions now filled!

Fee: $7,000

Length: 5 days of printmaking in the studios (Monday-Friday 10am-5pm)

Location: Cone Editions Press, Vermont. 

6 nights in the attached residency  (Sunday-Friday)


Includes: All material costs. 

Nutritious and delicious meal plan  (Breakfast, Lunch, Dinner and snacks)


Maximum attendees: 1 (Just You!)
---
There is something most definitely magical about Vermont winters. It is one of the best times of the year to be indoors (wink) making prints. We are offering a one week printmaking intensive for a creative who is seeking an immersive and concentrated experience. This intensive involves your coming to Cone Editions Press to collaborate with us in our studios, stay in our residency, and to leave with all of the work that is produced.  Our studio staff includes Jon and Cathy Cone, Walker Blackwell and Nathaneal Kooperkamp. Each has unique qualities and talents to offer you. As a team, I think you will find us to offer one of the more holistic printmaking experiences on the planet!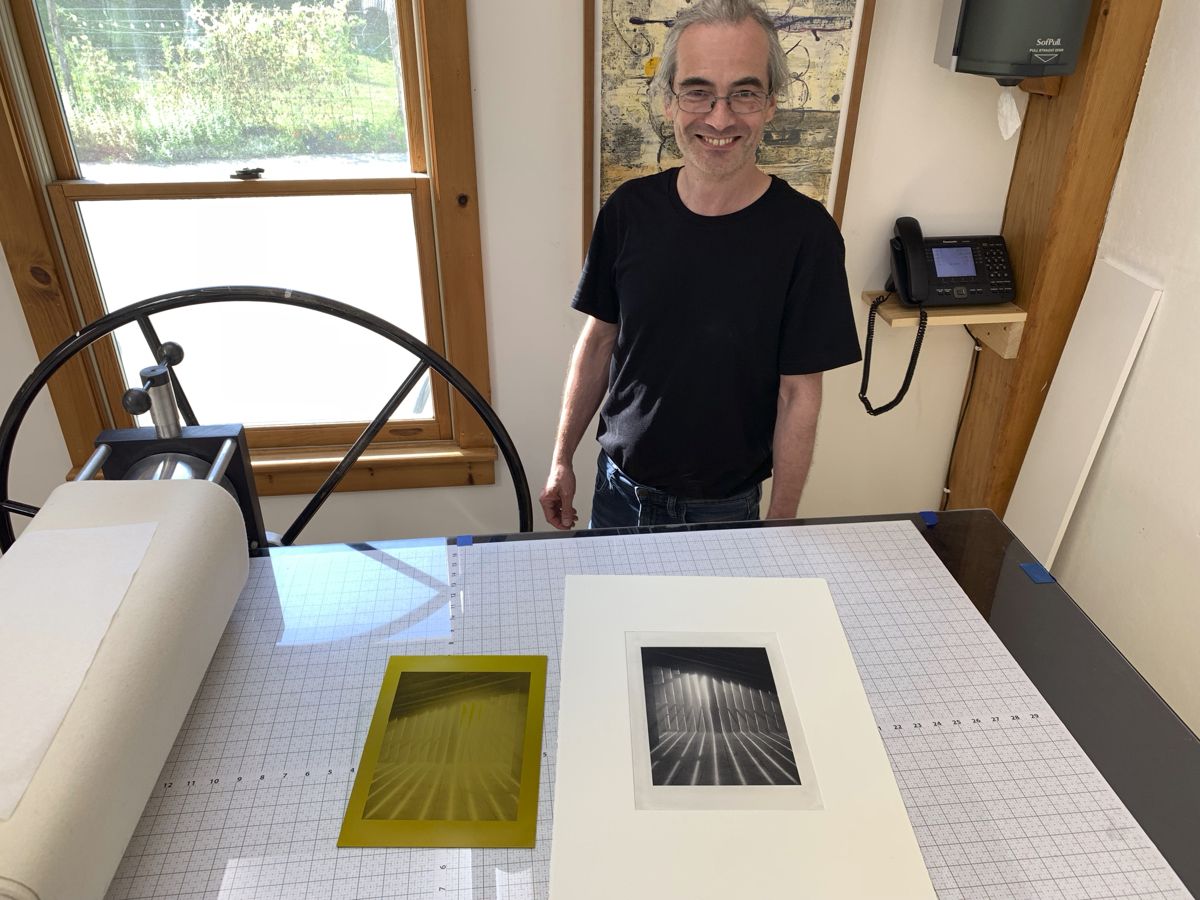 At Cone Editions Press we offer both color and Piezography black & white inkjet printing on a huge array of materials, platinum / palladium printing (both develop out and Malde-Ware process), and direct-to-plate photogravure printing. You are welcome to work with any or all of these mediums in our inkjet studio, our darkroom, and in our intaglio studio. You can combine the mediums if you wish and spend your time between all of the studios or concentrate your time with a single medium. It's up to you. You can work from your original source material using digital files, or negative/transparencies that we drum scan for you, or found objects, etc. We're absolutely amenable to your coming here to experiment.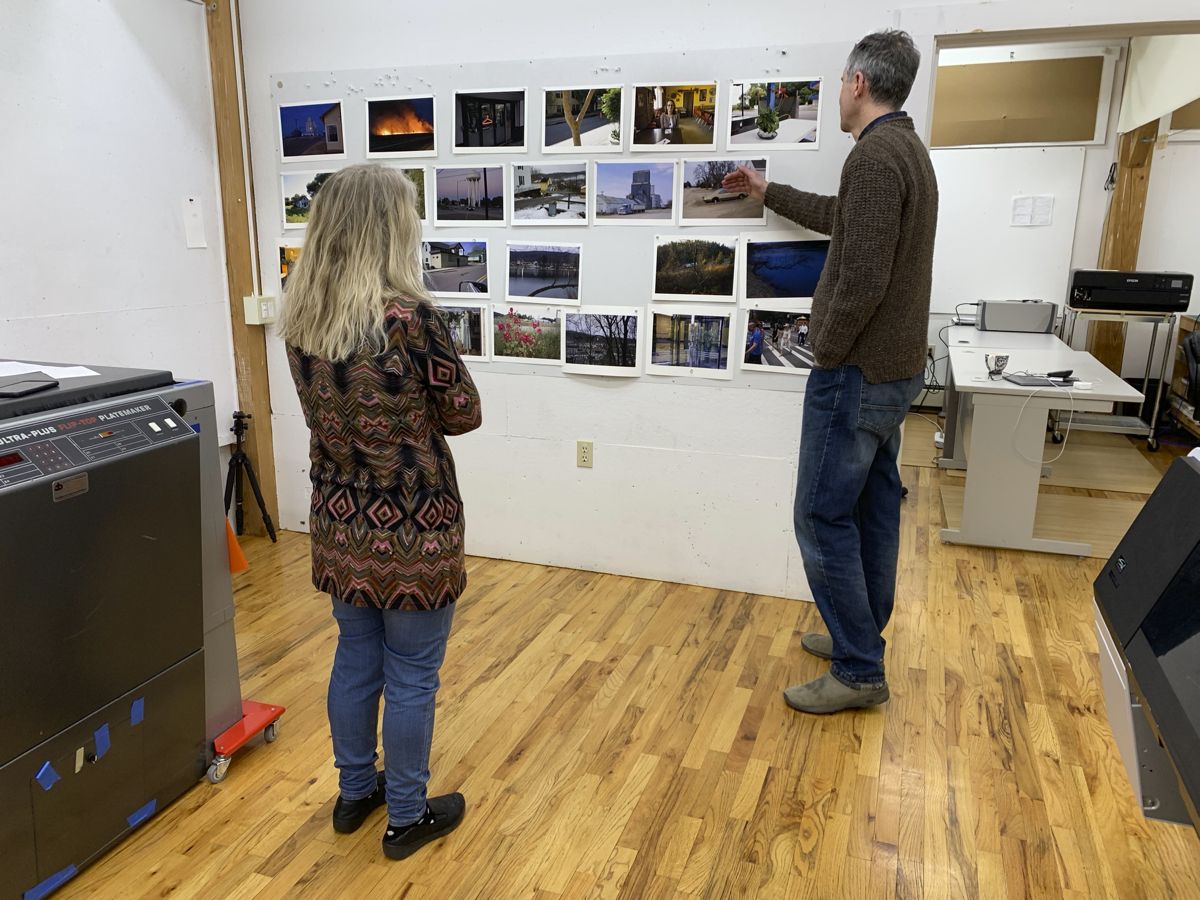 To give you an idea of the fluidity of our platinum/palladium and photogravure printing we have invented digital negative and direct to polymer plate processes that are calibrated to match our displays. We can be proofing on the etching press within an hour of printing your image onto the photopolymer plate. We can be developing a platinum/palladium print within an hour of printing your negative. Of course, color and Piezography inkjet printing is nearly instantaneous. We think that you may spend more time contemplating the wonders of what we can print together than the actual time it takes to print.
What's Included
What can you expect to produce?
In a week you can produce an exhibition. In a week you can produce portfolios of work. In a week you can produce a suite of prints.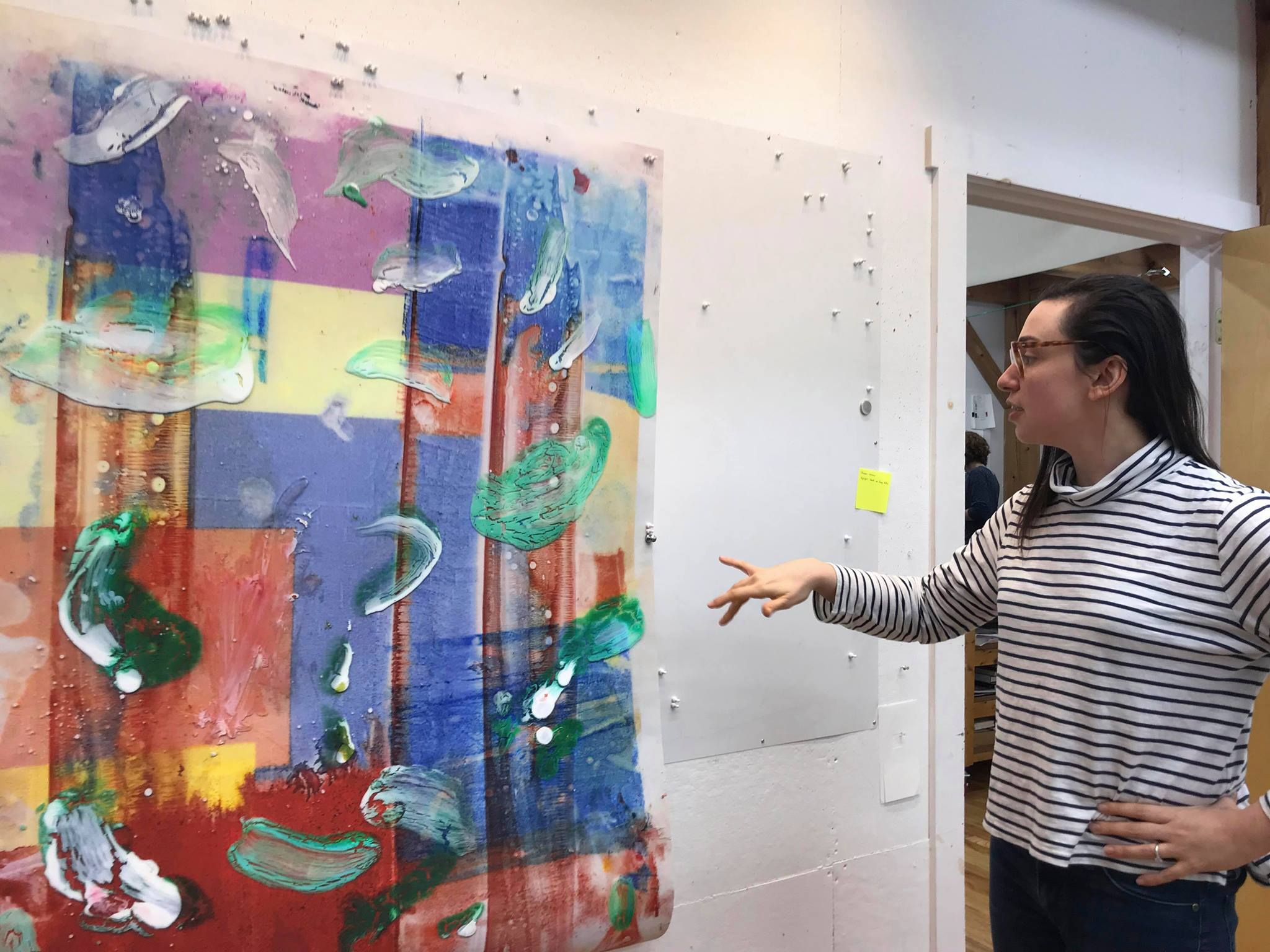 In practical terms a day of inkjet printing might involve initially proofing your work to determine what needs to change prior to making larger prints. In making larger prints you will begin to notice things that you might want to change... so we try to proof and image and produce larger prints in a continuous flow. This takes the pressure off of decision making and makes decision making become a part of the process. Contemplating proofs and making changes is essential and we will encourage you to be as subjective as possible.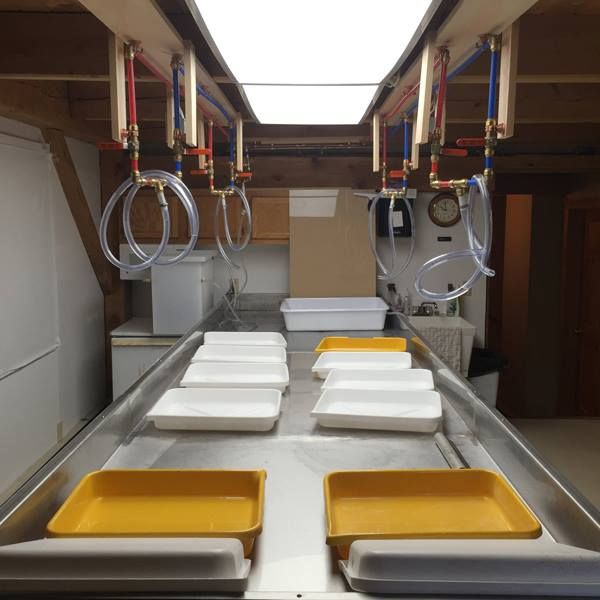 In practical terms, working in the platinum / palladium studio means coating paper for a half day's work while negatives are being printed. You might again, make your first round of prints to contemplate them. Decide on changes to the negatives (which means changes to your images) ((which means intuitively adjusting images because our process matches the display)). The second half of the day may be more predictable on your part as you get used to printing what you see. Subsequent days in the darkroom can become very productive perhaps producing 8 prints - sometimes more.
In practical terms, working in photogravure is actually quite fluid. The system matches a display...  We make a plate and process it and are usually on the etching press within the hour.  We can proof several plates a day. Production if we are working together, it is "easy" to produce 20 prints a day.  It actually takes a bit of muscle to pull prints in an intaglio studio. We can teach you to ink your own plates and pull the prints. You can watch us if you wish to save your energy for contemplation of the work we are producing.
---
| | |
| --- | --- |
| Product Type | Workshop |
| Brand | Cone Editions |
| Workshop Dates | April 6th to 10th, 2020 |
---
Compatibility Notes
Experience Necessary?
You really do not need to have any experience to get the most out of this. You can do this as a learning experience if you like. You would certainly leave well ahead of the game. You could learn tons on your own in a week. You can also direct us to make your work in collaboration. You do not need to have technical knowledge in order to do that. You can participate in the process as much as you wish or completely take full responsibility for it having us assist you only as you need.